AFFILORAMA: A legit opportunity?
Name: AFFILORAMA
Website: AFFILORAMA.COM
Price: FREE
Owner: MARK LING
Trustpilot Rating: 4.8
Is Affilorama a legit opportunity? They have a free starter membership enabling you to learn how to make money online selling other people's products. Affilorama is a training platform that caters to, not only newbies to the field of Affiliate Marketing, but also marketers with some experience and others who are making a living from it.
In the Affilorama stable, there are a couple of products; Pathway to Passive, and Affilojetpack
The Pros & the Cons
PRO #1: Free starter membership.
PRO #2: Quick Start Guide, Videos, and Success Road map
PRO #3: Comprehensive tools and training                                                                                                                            PRO #4: Useful content in their blog posts
CON #1: Doesn't seem to have any recent (last 6mths) blog activity.
CON #2: As per Con #1 – does this mean that interest in Affilorama is waning?
Who is Affilorama For?
Affilorama is a training platform for affiliate marketers of all levels.
Affilorama Tools & Training
There is a wealth of information within the free training. Over 100 videos with PDF notes for each of the lessons will give you a playbook to launch your entry into the Affiliate marketing field. They explore all the foundations of an affiliate marketing business and They're staged to provide a step-by-step path to follow on the journey to making money with an affiliate website. Subjects explored are essential resources, market research, site building, content creation, marketing ideas, search engine optimization, understanding and using pay-per-click advertising, and outsourcing.
Affilorama Support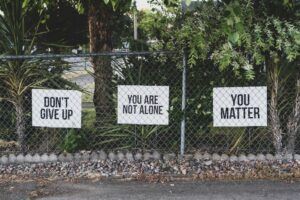 There is chat support 24/7. Peer support is available from current members, as well as email and phone support.
Affilorama Price
Free Starter Membership
Pathway to Passive: $37.00USD
Pathway to Passive is a program to kick start an affiliate marketing business including finding profitable niches and discovering or attracting a target market for the products particular to your chosen niche. There are also pointers on content creation that'll help draw buyer-ready traffic and leads.
AffiloJetpack: $997.00USD
AffiloJetpack is a comprehensive product to turbocharge your initiation into affiliate marketing. Select 5 niches from 18 handpicked for their earning capabilities. Newsletters, e-books, content cheat sheets and header graphics are used on their own WordPress theme with hosting on their platform and 1 year free. Access to their private AffiloJetpack members' forum.
My Final Opinion of Affilorama
From dipping my toes into the free starter membership I can see that there is a lot of solid information here that is both useful and actionable. As with any free offering out there, the information is only as good as the action taken to move the reader forward in their journey.
I was lucky enough to be present when the owner of Affilorama was putting together another training for people to create their own product. He left no stone unturned to produce a program that could carry a newbie learner from an idea to making an income online. Much of what he produced in that training will be available in both the Pathway to Passive and Affilojetpack.
If you're new to affiliate marketing and ready to start getting your feet wet Affilorama has the tools to enable a good start. Follow along with the program. Take action on what you learn. Rinse and repeat.
Affilorama at a Glance…
Name: Affilorama
Website: affilorama.com
Owners: Mark Ling
Price: Free Starter membership.
Trustpilot Rating: 4.8
VERDICT: LEGIT